If you have been waiting to upgrade your smartphone, Apple's iPhone 12 Pro may just be the ideal option for you. This device offers one of the most impressive cameras on a smartphone and an overall stellar performance. The iPhone 12 Pro also comes with several significant upgrades from its predecessor, the iPhone 11 Pro, and is an excellent addition to the iPhone range.
What colours does the iPhone 12 Pro come in?
If you're interested in purchasing the iPhone 12 Pro, you can choose from four colours, i.e., pacific blue, silver, graphite, and gold.
Is the iPhone 12 Pro design any good?
With this device, Apple has replaced the rounded edges with a refreshing, appealing flat-edge design. We have also seen these sleek flat-edges with the other smartphones in the iPhone 12 series. 
The iPhone 12 Pro has slimmer bezels surrounding the display, and this has helped Apple achieve a larger display without significantly increasing the size of the phone. This device measures 5.78 x 2.82 x 0.29 inches and weighs 6.66 ounces. The iPhone 11 Pro measures 5.67 x 2.81 x 0.32 inches and weighs 6.63 ounces. Despite the two devices being very close in size, the iPhone 12 Pro has a larger 6.1 inch display, compared to the 5.8 inch iPhone 11 Pro screen. 
The display on Apple's iPhone 12 Pro is protected by a ceramic shield glass. This new material makes this smartphone more shatter-resistant compared to the iPhone 11 Pro. Apple has also improved the toughness of the glass back on the iPhone 12 range. 
The iPhone 12 Pro comes with stainless steel sides which add to the aesthetic of this device. However, finger smudges are more pronounced on this material. 

How good is the iPhone 12 Pro display?
 Apple's iPhone 12 sports a 6.1 inch super retina display with a slightly improved resolution of 2532 x 1170 pixels and 460 ppi. The display is colourful and vibrant, and it has a peak brightness of 1200 nits. This makes it easy to read the screen even when you're outdoors. 
While most Android flagships have displays with very fast refresh rates, the iPhone 12 Pro can only manage 60Hz. This can make an otherwise fast device feel a bit slower. 
Does the iPhone 12 Pro have a good camera?
The iPhone 12 Pro is one of the best camera phones available and it allows you to capture spectacular photos and stunning footage, regardless of the lighting conditions. This smartphone has a camera system consisting of three main cameras in the back, i.e., a 12MP main lens, a 12MP secondary camera, and a 12MP telephoto lens. You'll also get a 12MP front-facing camera with this device. 
Apple has incorporated several upgrades with this camera system. The main camera has a larger f/1.6 aperture compared to f/1.8 on the iPhone 11 Pro. With the wider aperture, you can capture better photos in less-than-ideal lighting conditions. The new LIDAR sensor will also boost the camera's performance under poor lighting. 
Night Mode now works with every camera on this smartphone, including the selfie shooter. The iPhone 12 Pro also comes with Deep Fusion and Smart HDR 3 which further enable you to take excellent photographs. 
Can the iPhone 12 Pro take good videos?
The iPhone 12 Pro has one of the best smartphone camera systems for video. Using Dolby Vision HDR, you can capture stellar videos with vibrant and rich colours. You can also shoot up to 60fps in 4K. Some of the other impressive video features include a time-lapse mode and it's slow motion capabilities. 
Is the iPhone 12 Pro fast?
The entire iPhone 12 lineup comes with the A14 Bionic, which is the fastest chip in a smartphone. Apple's iPhone 12 Pro will easily outperform every Android device that is currently available. 
This device has 6GB RAM and internal storage starts at 128GB. If you'd prefer a device with more storage you can pay more for a device with 256GB or 512GB of storage.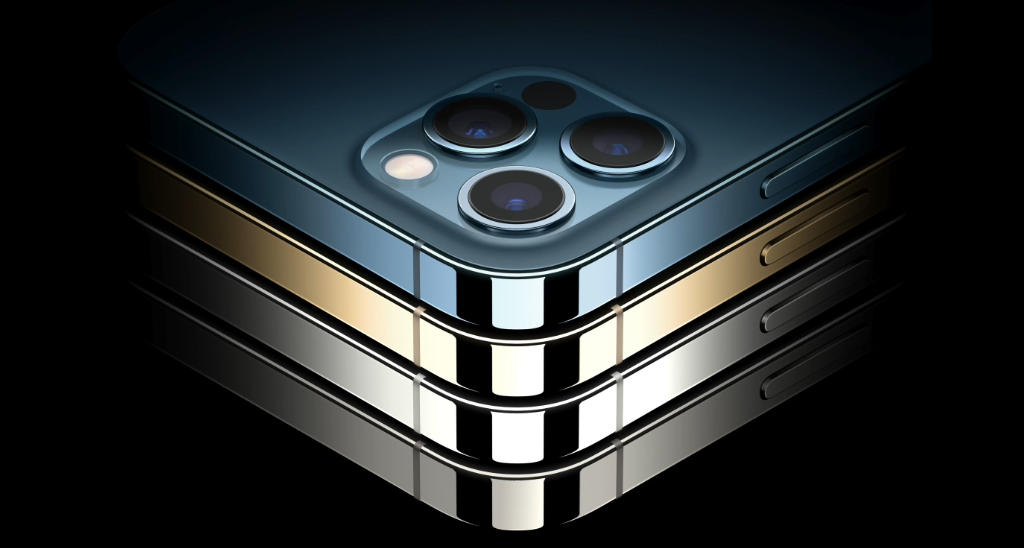 Does the iPhone 12 Pro have a good battery life?
Surprisingly, the iPhone 12 Pro has a reduced battery capacity of 2815mAh compared to 3040mAh on its predecessor. However, this battery performs well enough in day-to-day use. 
The smart data mode can help you extend your battery life by switching between 5G and 4G under certain conditions. 
Should you buy the iPhone 12 Pro?
If you're currently using an older iPhone model, the iPhone 12 Pro would be a worthy upgrade. With this device you'll get an excellent camera, great performance, 5G connectivity, and an impressive display. If you're looking for a little more screen real estate, you should check out the iPhone 12 Pro Max, which packs an impressive 6.7 inch Super Retina XDR display.