Samsung released the Galaxy S21 series, comprising the small Samsung Galaxy S21, the medium Samsung Galaxy S21 Plus, and the large Samsung Galaxy S21 Ultra, earlier in the year. The S21 Ultra delivers the very best high-end features. It is an elegantly designed smartphone that performs even better. 
What colours does the Samsung Galaxy S21 Ultra come in?
The Samsung Galaxy S21 Ultra comes in several low key colours. If you purchase your phone from carriers, you'll have to choose between a phantom black or a phantom silver Samsung Galaxy S21 Ultra.
If you purchase directly from Samsung, you'll have three more colour options, i.e, Phantom Navy, Phantom Brown, and Phantom Titanium. 
How good is the Samsung Galaxy S21 Ultra design?
The Samsung Galaxy S21 Ultra is a hefty device. The phone has a thickness of 0.35 inches and it weighs 229 grams. Unlike the Samsung Galaxy S20, the S21 Ultra has a matte finish. This feature aids in resisting fingerprints.
One of the best design features of the S21 Ultra is the better-integrated camera module. The camera blends into the glass corner, eliminating the camera bump.  
You can unlock the Samsung Galaxy S21 Ultra using the now larger fingerprint sensor. This design adjustment has made it faster and easier to unlock your phone.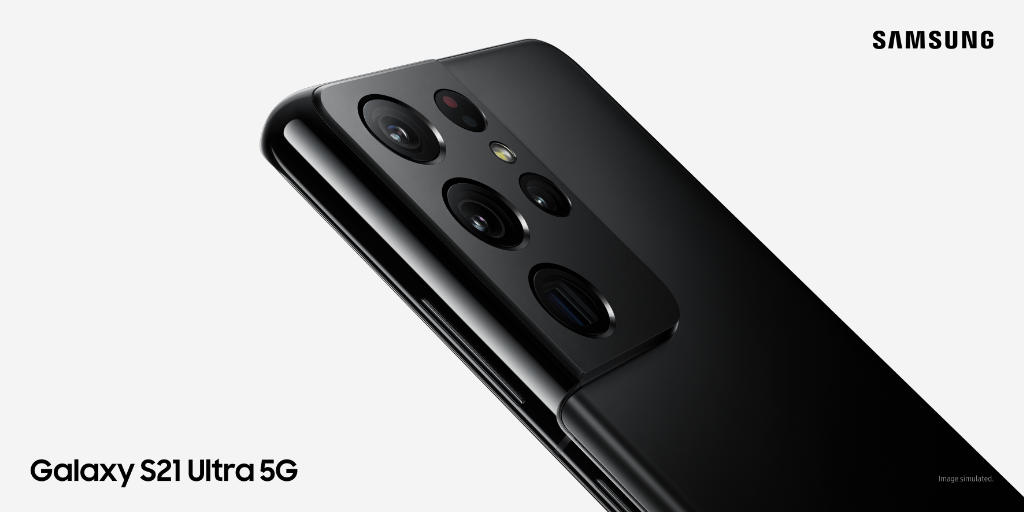 Is the Samsung Galaxy S21 Ultra Camera any good?
With a system consisting of 5 cameras, the S21 Ultra delivers spectacular photos and footage. With this device, Samsung included the main 108 megapixels camera, two optical telephoto cameras (3x and 10x optical zoom), a 100x space zoom, a 12 megapixels ultra-wide camera, and a 40 megapixels selfie camera. 
The S21 ultra performs exceptionally well in low light. This can be attributed to the quicker Bright Night Sensor.
With the Samsung Galaxy S21 Ultra, you can capture near-movie-quality videos in 8K or 4K. Additionally, there are several features designed to ensure an amazing video experience. For example, the Vlogger mode helps you to record using the selfie and back cameras simultaneously. You can also use the super steady mode to avoid capturing shaky footage. 
How is the Samsung Galaxy S21 Ultra battery life?
If you're looking for a premium phone with a good battery life, the S21 Ultra may be the ideal option for you. It's powered by a 5000 mAH battery which is an improvement from previous models. The S21 battery also performs spectacularly compared to other 5G devices. 
One of the major downsides to the Samsung Galaxy S21 is the absence of a charger in the box. While we appreciate that this move is meant to promote a greener earth, it may mean spending more money if you don't have a functional USB-C. 
The S21 Ultra charges relatively fast using a standard 25-watt charger.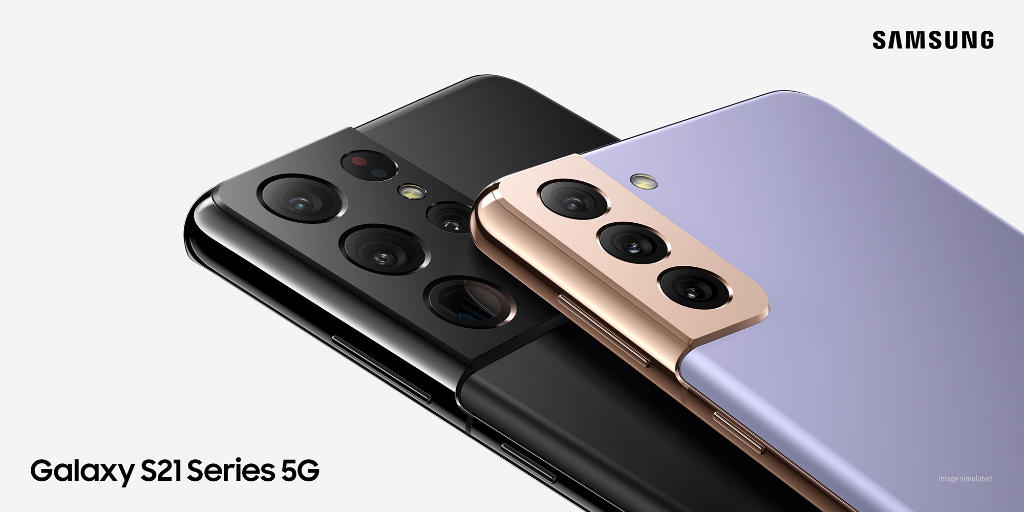 How good is the Samsung Galaxy S21 Ultra Display?
The S21 Ultra features a 6.8 inch AMOLED screen that is covered in Gorilla Glass Victus. With this display, you're guaranteed an amazing viewing experience. The screen is bright and vibrant, and it renders excellent colours. 
If you spend a lot of time on your phone, you can limit blue light using the eye comfort shield feature. This can be a handy component when it comes to protecting your eyes. 
You don't need to compromise between the highest refresh rates and the highest resolution with this device. You can enjoy quad HD resolution and refresh rates of 120Hz simultaneously. 
The S21 Ultra display performs exceptionally well both indoors and outdoors. It has a peak brightness of 1,500 nits and you can, therefore, easily read your screen when you're outside. 
Is the Samsung Galaxy S21 Ultra fast enough?
This smartphone runs on the Snapdragon 888 chip. You can opt for a device with 128, 256, or 512 GB of storage. The devices with 128 or 256 GB of storage are complemented by 12 GB of RAM while those with 512 GB of storage feature a 16 GB RAM. These specifications allow the Samsung Galaxy S21 Ultra to complete tasks very fast and seamlessly. 
One major downside of this smartphone is the absence of a microSD slot. This makes it impossible to expand your device's storage.
Does the Samsung Galaxy S21 Ultra support the S pen? 
Depending on your preferences, you can choose to purchase the optional S pen that is sold separately. The S pen allows you to draw, sketch, take notes, and sign documents with ease. 
Should you buy the Samsung Galaxy S21 Ultra?
There is a lot to love about the Samsung Galaxy S21 Ultra. This smartphone is beautifully designed, and it offers an impressive camera, display, performance, and battery. The S21 Ultra's extra large size might not be to everyone's liking, so you should also consider whether either of the other two S21 series phones might be a better fit for you.